Bienvenue à tous les amateurs de « collie rough et de collie smooth » sur notre site belge. Notre association est reconnue par la Société Royale Saint-Hubert sous numéro 1101 et son but est de promouvoir la race du Collie rough ('poils longs) et du Collie smooth (poils courts), Dans les trois couleurs : sable et blanc, tricolore, bleu merle selon le standard anglais agrée par la FCI et sous l'œil attentif de la Société Royale Saint-Hubert.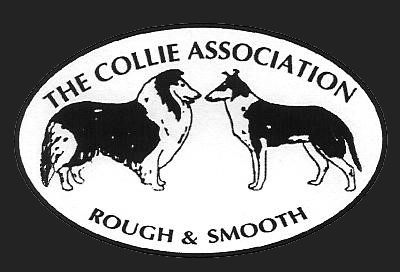 Welkom collieliefhebbers op de Belgische website van The Collie Association vzw aangesloten bij de Koninklijke Kynologisch Unie Sint-Hubertus onder het nummer 1101. Onze vereniging heeft als doel de Langhaar en Korthaar Collie te promoten en te verbeteren, dit in de drie erkende kleuren; zandkleur, driekleur en blue merle, volgens de Engelse rasstandaard en de FCI normen, onder het waakzame oog van de Koninklijke Maatschappij Sint-Hubertus.
***
It is with deep regret that we have to announce the sad death of our President and founder, Mr Laurent Delheille (23/08/1935-22/05/2021). Laurent passed away unexpectedly and suddenly at home and will be sorely missed, not only by his family and friends, but also by the Collie World he was a part of since he got his first Rough Collie in 1979.

As a surprise, his late wife offered him Débora des Spinettes in 1979. He went to Crufts for the first time in 1980, with Mario Castronovo (du Clos des Collies), and was a regular visitor until a few years ago. His first show with Débora was also in 1980 - he had entered because his vet said that she was beautiful.

He applied for the 'of Meadows' affix and bred his first litter in 1982, out of a bitch imported from the Lowerpark kennel. He also imported a male, Lowerpark The Skipper (Ch. Dameral Aristedes x Lowerpark Forget Me Not). It was the start of a lifelong friendship with the late Lynn Westby, from whom he also imported his first Smooth Collie in 1997, Lowerpark Perseus (Merland Midnight Marauder x Astrellita White Flame at Lowerpark).

He later imported Smooths from several other kennels - OneWay's Tail Dancer (2002), Ch. Attila Nero del Castelgavone (2003), Ch. Amos von Sconau (2006), Ch. Jack Mack's Oll-Mor-Oighean (2006) and Clair Obscur du Vent des Moissons (2007). When mated to Ch. Amos von Sconau, Clair Obscur produced Ch. Jewell Black of Meadows (owned by Isabelle Dubigh).

He visited many other kennels in the UK, including Brilyn, Emryks Lynaire, Amalie and others, which resulted in him importing Emryks Sophisticated Lady (1992), Lynaire Blue Pearl (1995), Lowerpark Gold Finch (2004), Amalie Lynmead Just in Gold (2010) and Lynmead Amalie Lace Locket (2010). He travelled with a bitch to the UK in 2004 to use Lowerpark Looks Smart.

Laurent reduced his showing in latter years, but he enjoyed the occasional litter, with his last litter bred in 2020.

His passion and dedication to both Rough and Smooth stayed with him strongly throughout these years, till the very end. To be able to promote and stimulate both breeds, he fought very hard in 1995 for permission to found a breed club solely representing the Rough and the Smooth Collie, as in 1995 the Belgian Kennel Club allowed more than one club to represent breeds. In 1996 the breed club 'The Collie Association' was founded, and Laurent was not only the founder but also became President in 2008.

He was very proud of the club and of the shows organised, which became internationally renowned for their warm welcome, pleasant atmosphere, tasty BBQ in the break and the highest entries combined for both breeds on the Belgian show scene.

Regrettably, we could not celebrate the 25th Anniversary of the club this year, due to the pandemic - he would have loved it and would have been so proud.

We offer our sincere condolences to his family and friends and as he enjoyed a glass of red wine, we raise a glass of red to honour and celebrate his life, which he would truly appreciate.

Goodbye Mr. President - have a safe journey to meet up with loved ones, departed friends and your furry friends again.